Living in University Of Ibadan
Accommodation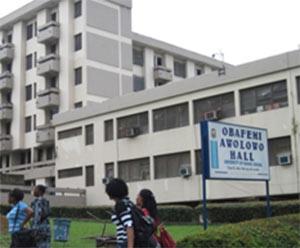 Well-furnished comfortable guest houses are available for international visitors and scholars. Fulbright Scholars may be lodged in designated university apartments at a prescribed fee for junior and senior Fulbright scholars respectively. International visitors may be accommodated in other designated university apartments at a prescribed fee. International students are lodged in some designated halls of residence on campus.
Halls of Residence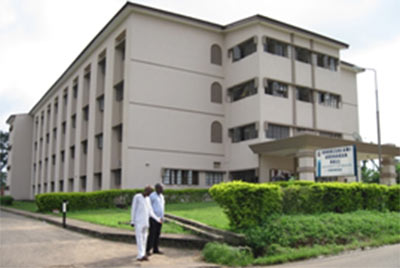 The university has twelve halls of residence with a capacity for over 10,000 students. Three of these halls are postgraduate halls of residence. These are:
Tafawa Balewa Hall: It was opened in 1968 as the university's first postgraduate hall of residence. It is located on El-Kanemi Road and has a capacity for 207 students.
Obafemi Awolowo Hall: It is located off Barth Road and currently accommodates about 700 undergraduate and postgraduate students on the average. Some of the blocks in the hall are designated to undergraduate students.
Abdulsalami Abubakar Hall: It is located opposite Queen Idia hall on Barth Road and presently houses about 700 postgraduate students.
International Exchange Students and Visitors are also accommodated in the Post-Graduate Hall of Residence.
The undergraduate halls are Mellanby Hall (Male), Tedder Hall (Male), Kuti Hall (Male), Sultan Bello Hall (Male), Nnamdi Azikiwe Hall (Male), Independence Hall (Male), Queen Elizabeth Hall (Female), Queen Idia Hall (Female), Alexander Brown Hall (Mixed for clinical students).
Eateries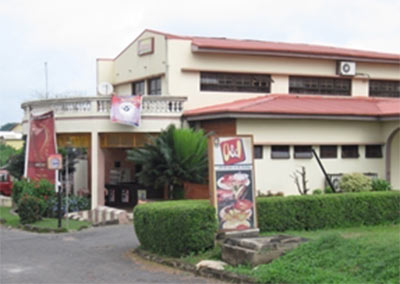 The University of Ibadan has a fine blend of cafeterias and eateries. Most of the eateries are located in the Students Union Building (SUB), while others are located in some departments. The University Ventures Limited has an eatery which is called U&I. It is located opposite Queen Idia Hall. These eateries offer local dishes as well as international dishes.  There is also a wide variety of soft drinks, juices and bottled water to go with the meals.
Sports Facilities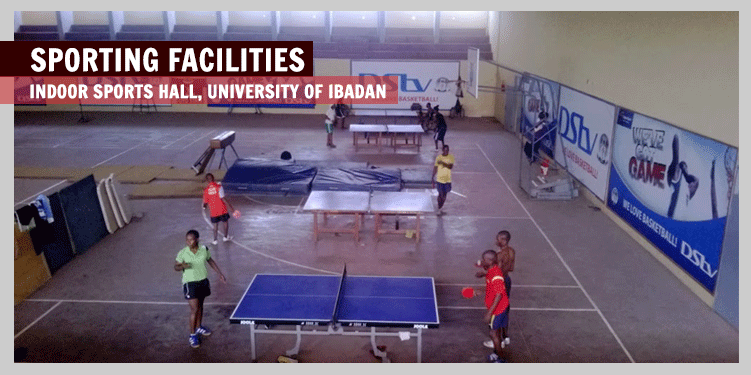 The university supports a range of sporting activities as a way of keeping fit, and aiding mental as well as physical health. The university has two sports complexes. The old sports complex is located between the Faculty of Education and Kenneth Dike Library. It accommodates the sports centre office which provides facilities for the following sports- athletics, badminton, basketball, chess, cricket, handball, hockey, judo, soccer, squash, table tennis, taekwondo, tennis, volley ball and swimming. The swimming pool is located in the Students Union Building complex. There is also a gymnasium. The sporting facilities are open to both local and international students. Interested international students should visit the sports council to indicate their interest to participate in any of the sports or utilize the facilities.
Library Facilities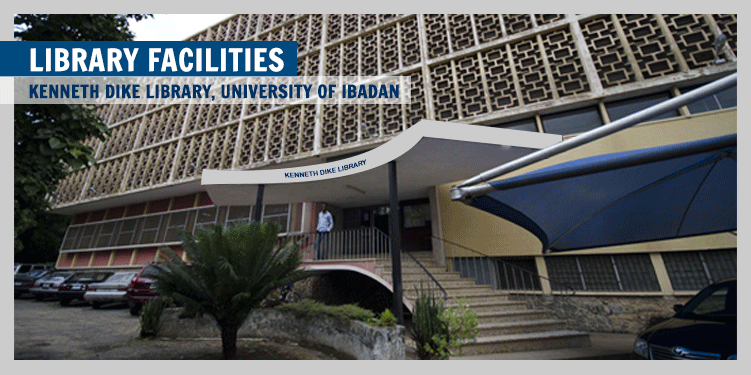 The university has a library system consisting of a medical library and26 faculty and institute libraries; the Kenneth Dike Library (KDL) serves as the main library. All readers must be registered before they can make use of the library. Readers are issued a Reader's Ticket which is renewed every academic year and must be brought to the library always. The main library has been strengthened by access to electronic journals and data bases like the JSTOR, EBSCO, AGORA, HINARI, OARE, Wilson Omni Mega Edition, among others, to support academic and administrative activities. The medical library has also been upgraded to a world class library with e-learning facilities.
Health Care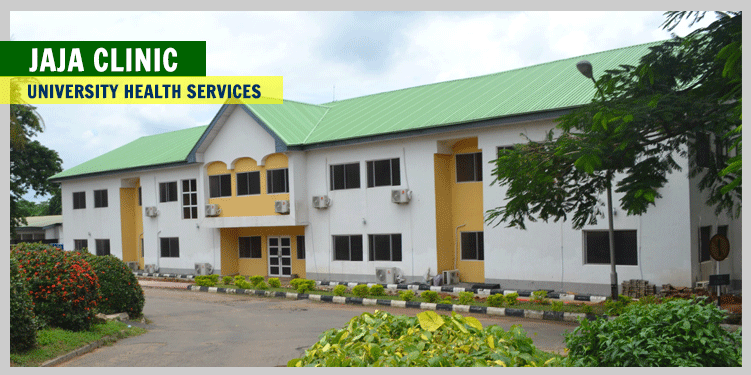 Health care facilities are provided by the University Health Services (UHS) commonly called Jaja Clinic because it is situated on Jaja Avenue. The centre is open daily for general consultation from 7.30 am to 9.30 pm. There is also a psychiatric specialist consultation every Wednesday for students. There is a 24-hour emergency service provided by doctors and nurses, including weekends and public holidays. The UHS provides in-patient care and general out-patient care in medicine, surgery and pediatrics. The UHS has a sick bay of 18 beds, a drug shop and a small pharmacy for students. There is an X-ray unit and a laboratory for medical investigation. Patients could also be referred to the University College Hospital (UCH) when necessary, for consultation and admission.
Upon arrival, the international student is expected to undergo medical examination, which may involve a medical interview, physical examination and some non-invasive investigations including a chest X-ray. During the medical registration, international students are expected to show evidence of immunization/vaccination. Vaccines are administered where appropriate. The registration at the health centre allows access to services provided by the UHS. The following are the immunization/ vaccination required while at U.I: BCG, diphtheria, pertussis, tetanus and oral polio, hepatitis B, yellow fever, cerebrospinal meningitis. Appropriate international student's health insurance policy may be arranged for intending international students.
Safety and Security
Crime has become an aspect of today's society. Unfortunately, Nigeria has its share of crime as can be found in other countries around the world. However, the University of Ibadan is comparatively safe to study and live. The university has put in place adequate measures to ensure safety of lives and property on campus. To avoid being crime victims, appropriate precautions need to be taken.
The security department at the University of Ibadan is situated next to Queens Hall. The security department also has a fire services unit in case of any fire incidence.
Transportation
The university has a good transportation system. There are cabs and buses which traverse the whole campus. The intra-campus cab park is located at the right hand side of the main gate. Cabs may be chartered to different locations on the campus. Some cabs can also be chartered to locations outside the campus.