Delegates from Shanghai Normal University visits the Office of International Programmes, University of Ibadan
Published on: Thu (January 2, 2020)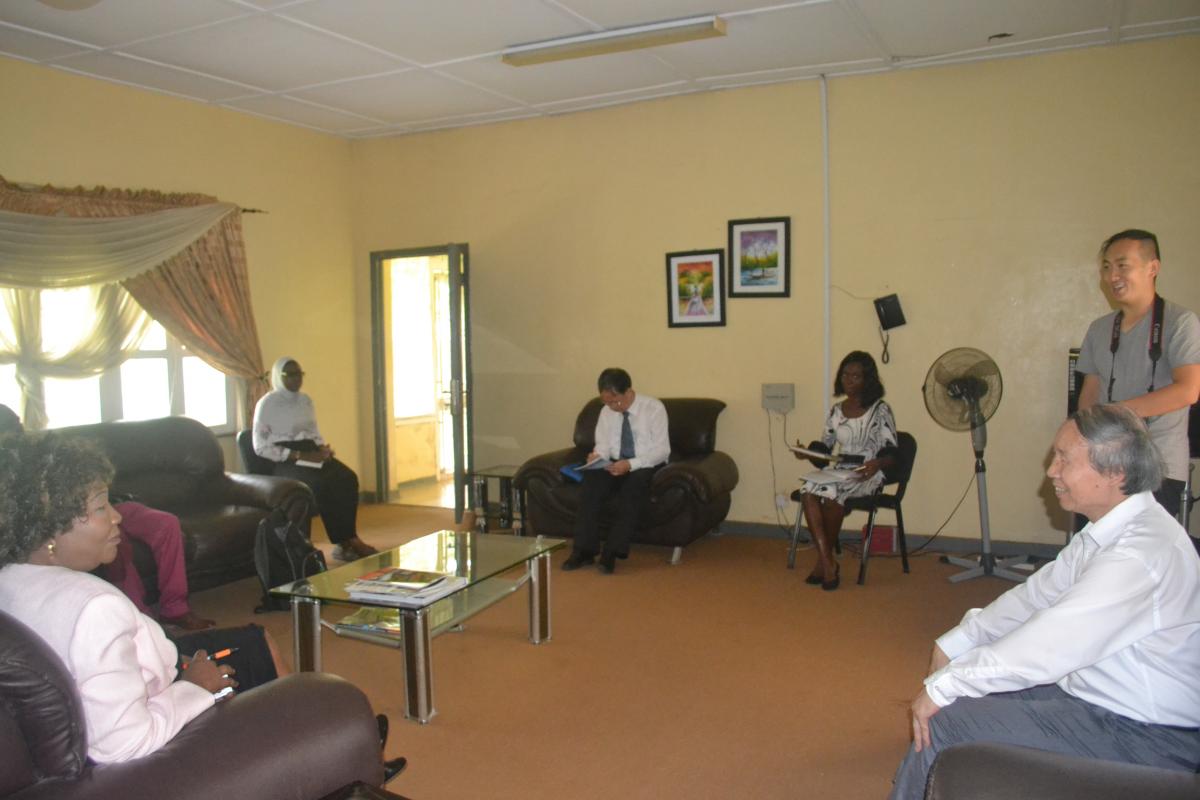 The Office of International Programmes (OIP) hosted Professor Zhang Zhongxiang and Professor Su Zhiliang from the Centre of African Studies, Shanghai Normal University, China on Thursday, 4 July, 2019. The delegates who were accompanied by Professor Olutayo Adesina ; the Head of History Department and Professor Ademola Ajayi of the Department of History were received by Professor Edith Ajayieoba; Director, Office of international Programmes (OIP), Mrs. Mobolaji Bankole (OIP) and Mrs. Afolabi Patricia (OIP).
The courtesy visit to the OIP was aimed at seeking possible ways of exploring collaboration between Shanghai Normal University and the University of Ibadan. Professor Edith Ajayieoba Director, Office of International Programmes (OIP) in her welcome address, expressed her delight in the proposed collaboration and also enquired how soon the collaboration would officially commence.
Professor Olutayo Adesina; The Head of History Department in his comments stated that he would like the collaboration to be generic in nature such that it will be open to all the Departments within the Faculty of Arts. In response to all the questions, the delegates showed their profound appreciation stating that they would get back to their University after proper deliberations has been made on the proposed Memorandum of Understanding.
Upload image: