R Programming Workshop Organized by Carnegie Fellow - Dr Michael Olabisi
Published on: Monday (July 30, 2018)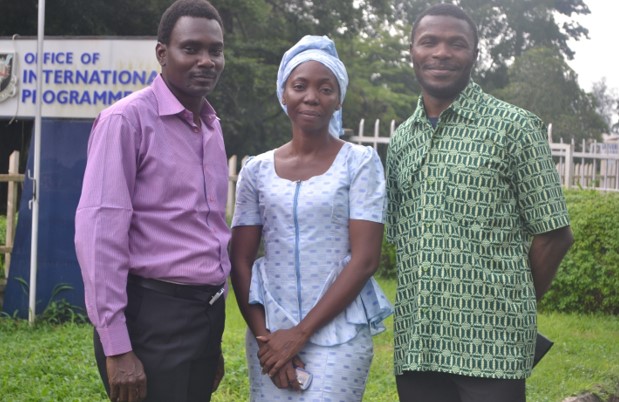 The University of Ibadan (UI) in partnership with the International Institute of Tropical Agriculture (IITA) hosted Dr. Michael Olabisi of Michigan State University between 17 June and 20 July 2018 as a Carnegie African Diaspora Fellow.   This IS Dr Olabisi's second visit as a Carnegie Fellow to UI. The first visit was in 2016. The host in both cases has been Dr. Adeola Olajide of the Department of Agricultural Economics.
The three-week R-programming training which took place at IITA had 25 participants: 15 of which were drawn from three Faculties in UI: Agriculture, Renewable Natural Resources and Technology. Departments represented included Agricultural Economics, Aquaculture and Fisheries Management and Industrial and Production Engineering. The partner institution, IITA had 10 people in attendance. The training aimed at building the capacity of participants, particularly graduate students and early career researchers, in the R environment because of its flexibility of use and ease of access. The use of R as an analytical tool to improve the quality of journal and other research publications was stressed during the training.
The training consisted of one-week refresher in Statistics/Econometrics, followed by two weeks of data analysis and exercises. The exercises provided students an opportunity to learn data analysis in the R environment. Subjects covered in the applied section of the course ranged from cross-tabulation and plotting trends to advanced-level regressions.  The class exercises emphasized data sources related to Nigeria. At the end of the training, students showcased the skills developed by presenting the results of research projects which they had analyzed using R. The joint review process by Dr Olabisi and participants served to improve the learning of the candidates.  Most of the participants who were completely new to R got a first-hand experience on its performance. Additional information on free user-developed packages and supporting documentation was also given.
At the end of the training, participants from UI and IITA agreed to collaborate to train both staff and graduate students in relevant faculties in the use of R. The first run will start with the Department of Agricultural Economics in August 2018. Dr Olabisi paid a curtsey visit, in company of Dr Olajide, to the Office of International Programs where he met with the Director, Prof. A.B. Ekanola.