A three-man team from the Institut National des Langues et Civilizations Orientales, France (INALCO) and Dalana University, Sweden visits the Office of International Programmes, University of Ibadan.
Published on: Thu (January 2, 2020)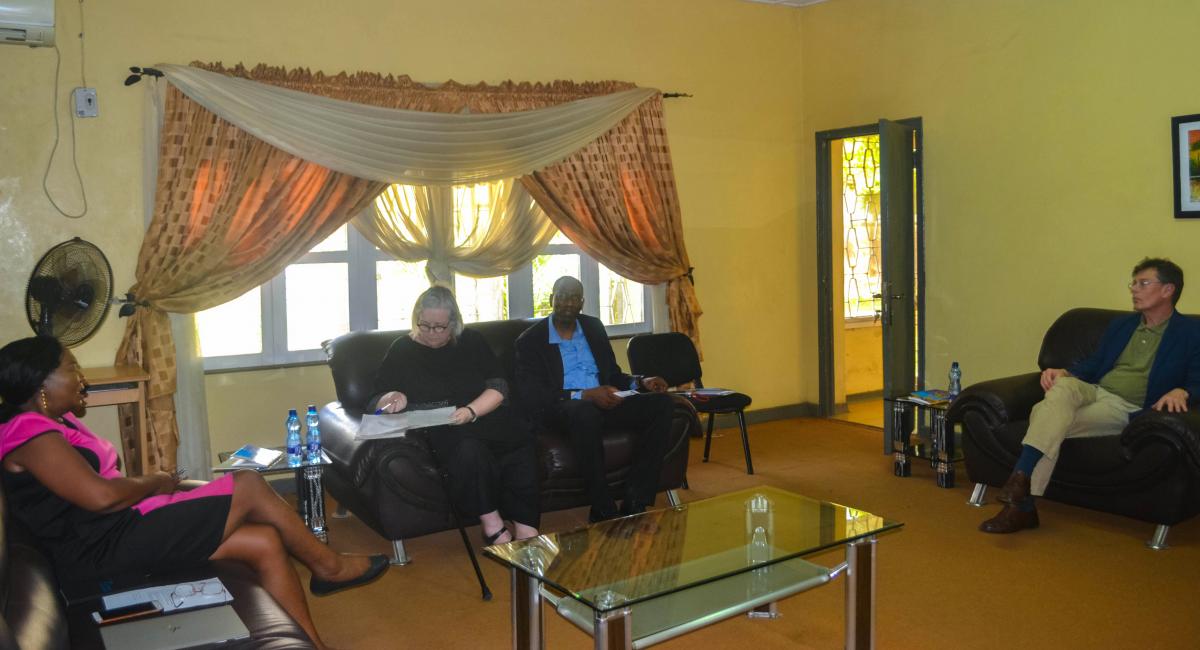 A three-man team led by Professor George Alao from the Institute National des langues et civilization orientales (INALCO) France, visited the University of Ibadan on Tuesday 26th of March, 2019. He came in the company of his other team members – Professor Anne Grynberg from the institute National, France and Professor Lars F. Berge from Dalana University, Sweden. There follows an amiable reception of the team by the Director, of the Office of International Programme, Professor Edith O. Ajaiyeoba who in her welcome speech appraised the importance of international relationship with the University. The collaborative visit is aimed at establishing a research network on diaspora/migration from Nigeria to France and other research interest. Meanwhile, a meeting have earlier been held with Deans of faculties of Arts and Social Sciences in order to build common research groups and develop joint proposals.
Subsequently, during the course of the visit, research teams were formed towards achieving the goals of the collaboration and papers jointly submitted by the University of Ibadan and INALCO teams. Also present in the meeting was the Dean, Faculty of Art, Professor Dasilva
Upload image: